All the (virtual) way from Portugal…our new Erasmus Plus programme participant
Last week, we welcomed Ana Batista as a participant on the Erasmus Plus programme – she will be our first virtual participant on the programme.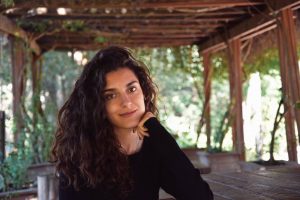 Portuguese woman Ana follows in the footsteps of seven previous interns who have worked with us – Ariadna Mayoral (Spain), Isabel Alvarez Seron (Spain), Vasjan Broka (Albania), Paula Ballester Murat (Spain), Amelia Barberá Guillamón (Spain), Sinisa Bjedov (Croatia), Goran Dunaj (Croatia) and Elio Laureano (Spain).
Hopefully she will learn from us and we will learn from her.
A Marketing and Advertising student in Escola Superior de Gestao e Tecnologia in Santarem, Portugal, Ana will contribute to our major rebranding project that will come to fruition in the coming months.
"I have worked internationally before in Slovakia, and in my three months with Sli Nua Careers, I hope to learn a great deal that will be of value to me in my career," said Ana.
You can read about the experiences of all our Erasmus participants HERE