And the ADVENTURE begins
By Ana Batista, Erasmus+ Intern, 2020
In the next few paragraphs I will tell you about the start of my Erasmus adventure in Ireland.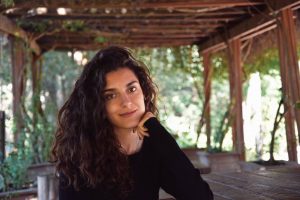 Ever since I was a little girl I dreamed of seeing Ireland. The green of its landscapes has always fascinated me and so has the music. During my year at Erasmus in Bratislava, I was lucky enough to meet Irish people and they were exactly as I imagined: kind, lively people who started singing when I was least expecting it. It was always a party around them. This, along with the need to do an internship, led me to decide that I would only spend the summer of 2020 in Portugal and, after that, I would put my backpack on (once again) and go on an adventure. 
I felt a warmth in my heart as we flew over the island of Ireland on september 1st, before landing in Dublin. What I could see (you know you have arrived in Ireland when you only see clouds!) was exactly as I had ancitipated and in my mind it was just right. "I can't wait to explore all this," I said to myself. 
The differences between Portugal and Ireland are notable from the first moment. First,the weather. When I left Portugal it was warm and nice and when I got here I had to put on my winter coat because it was so cold. Another difference that caused me a lot of confusion, and still does, is the fact that they drive on the opposite side of the road…I never know which way I have to look to cross, so I look  both ways.
My first contact with Sli Nua Careers and its owner Liam Horan was through a previous intern, Elio Laureano. When we first spoke I could barely understand what Liam was saying. His accent was alien to me. But he quickly proved to be a kind and patient man, willing to repeat the same sentence 3 times if he had to so that I could understand.
I've been working remotely and everything has been going well. Zoom has become my best friend!
The bad part about working remotely is that I can't contact/socialis e with people, it's always diferent in person. One of the reasons I came to Ireland was to improve my English and remotly it's more complicated, although I feel I've already improved a lot in writing and listening (before I couldn't understand anything the Irish said and now I can understand some things…!)     
Although I've been here for a short time, I've learned a lot, both personally and professionally. I've even discovered talents that I didn't even know I had (I'm now known as Canvista Batista, in recognition of my ever-improving skills with the Canva design platform.
As Liam always says… every day is school day!
This internship has shown me every day that I am capable. Sometimes we don't do certain things for fear of not being able to complete them to a high standard, and then when we finally leave our fear aside and take a risk, we discover that we are capable. The only problem was the fear itself, that first step that has to be taken. 
The secret is not to think too much and to proceed without being afraid to take risks. Believe that we are capable and leave our confort zone. And this applies to everything in life, including our careers.     
A month has passed and I feel very happy about this Erasmus experience, first because I am growing to love Ireland and second because it has been a continuous learning process for me. I know that in the coming months new challenges will present themselves and I will be here to face them, without fear, because I know that somehow they will always teach me something!
I hope that the situation 《coronavírus》get better quickly because I'm looking forward to meeting everyone I've only had the opportunity to 'meet' on Zoom.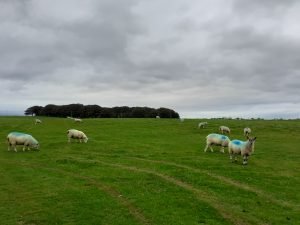 P.s.: In the picture above we can see a rare species of sheep: blue sheep!