Our Ballinrobe Office
Services Available:
Contact Ballinrobe Office:
Simple steps can help you pass out your rivals in the career race
We have a team of experienced and highly-capable coaches working from our Ballinrobe office.
Whatever service you require, please let us know and we will assign the right coach to you.
Please contact Niamh McHugh today (see contact details on left) to start the process of getting the career assistance you need.
Services Available:
Contact Ballinrobe Office:
Simple steps can
help you pass out your rivals in the career race
LIAM HORAN
Managing Director
Nationally published Careers Columnist with TheJournal.ie, 12 regional Irish newspapers, and regular contributor to careers discussions on regional and national radios in Ireland.
Job-searching expert.
Media and Interview Trainer.
Award-winning Journalist & Broadcaster.
Entrepreneur & Business Owner.
Business Mentor & Consultant – accredited mentor under the Biz Mentors programme (www.bizmentors.ie)
Internationally Certified user of Thomas International's Personal Profile Analysis (PPA) and its related instruments.
He is also a lecturer on the News and Journalisms Masters courses at NUI Galway.
Make a booking with Liam NOW
Liam's career blog HERE
Read Liam Horan testimonials HERE
See list of Liam's corporate and guest lecturing clients HERE
MARY O'BRIEN-KILLEEN
Senior CV Coach & Interview Trainer
Mary is a former bank manager and throughout her career she has accummulated a wealth of knowledge in interview techniques and compiling written reports.
She has also successfully managed her own two businesses employing a staff of circa 15 which honed her people management skills.
She is a fully qualified financial advisor.
Make a booking with Mary NOW
Read Mary's blog HERE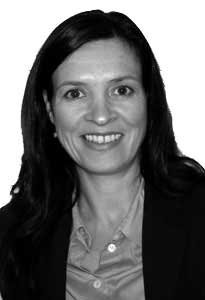 ANGELA TJALSMA
Senior CV Consultant
Angela has vast experience in a variety of international roles, including Project Management, IT Team Leader and Sales. Her background in personnel management has given her an outstanding perspective of what captures an employer's attention in a CV.
She is the holder of a Degree in Business Administration. Apart from her native English, she is also fluent in French and Dutch, and has used both languages extensively throughout her professional career.
Make a booking with Angela NOW
Read Angela's CV blog HERE
SEAN BROWNE
Senior CV and Application Form Writer, Interview Trainer and Mock Interviewer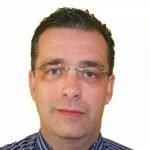 Sean has held positions in a number of sectors, including the airline industry, manufacturing, distribution and retail. He has vast experience of working in small-family owned businesses and multinational companies which saw him occupying roles ranging from Financial and Business Analysis to Financial Management and Control.
Sean is an Associate of the Chartered Institute of Management Accountants and holds a B.Comm, a M.Sc in Information Systems Management and a Ph.D in Information Security Behaviour.
Make a booking with Sean NOW
Read Sean's blog HERE
SIOBHAN O'MALLEY
Career Coach
Siobhan served for 16 years in the Irish Defence Forces, working at home and in international peacekeeping environments. She has considerable HR experience with specific interest in recruitment and selection, training and management of training at all entry levels.  She is trained by Saville & Holdsworth Occupational Psychologists in Interview Skills. She is the holder of a B. Comm (Hons) from NUI Galway, where her streams were HR, Economics and French. In 2008, she retired from the Defence Forces as a Captain.
0 Comments
This week, we welcome Tamara Sánchez as a participant on the Erasmus for Young Entrepreneurs Programme. She will spend the...
Read More →
0 Comments
Last week, we welcomed Ana Batista as a participant on the Erasmus Plus programme – she will be our first...
Read More →
See all Ballinrobe Blogs HERE
0 Comments
Q: There is just too much to do. I have a full-time job, family and personal responsibilities. Work is spilling over...
Read More →
Read Liam Horan testimonials HERE
Directions: